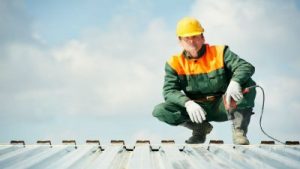 No one is excited to have work done on their roof. After all, it can be expensive even in the best of circumstances. But dealing with the wrong company can really put a sour note on the entire experience.
When looking for a roofing company in Fort Pierce, you want to find one that offers versatile services and a track record of success. Anything less could leave you wondering whether or not the job was done properly.
Complete Roofing Services
A roofing company in Fort Pierce should be able to cover your bases, no matter what the need. Whether it be roof replacement, roof installation, or roof repairs, that should not matter. They should also be able to cover a wide array of materials such as tile, metal, and asphalt shingles.
Confidence in Your Roofer
Reliability is one of the most important traits to look for in a roofer. If you can't trust the quality of work being done, why bother hiring a roofer? Go with one who can get the job done in the time they quoted and deliver a high quality of work.
Peace of mind is crucial when it comes to choosing a roofer. Don't leave things in doubt by cutting costs or corners.