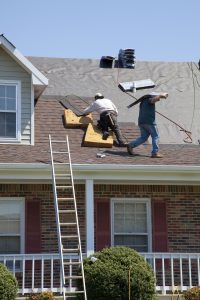 If you have been remodeling your home and are now ready to get a new roof, there are so many options available that you may be lost in the shuffle trying to figure out what they are and how you can customize them to get the quality roofing job you want that will protect your home well and complement the other exterior features of your home. The following are things to think about before you contact a professional contractor for an estimate:
The Type
Before a contractor will be able to give you an accurate estimate for roofing replacement in Rochester, MN, they will need to know the type of roofing you want, because pricing by type can vary greatly. Composite shingles and metal roofing are the most common types for homes in Minnesota, but you can also choose other materials such as tile or shake shingles.
The Right Shade
If your house is brown, then you probably don't want a roof that has blue shingles or paint if you have a metal roof. Instead, you will probably want coloring that will complement your siding and other exterior features that are at your home. Try to have an idea in mind of what you would like to have before speaking to the contractor. If you are unsure of what to get, ask them to see samples of what is available. They will consult with you and will tell you about the various features and warranties with different products that are available.
Check our website today at Steve Gentry Construction to learn more about our contractors, policies, estimates, materials, or any other information you might want to know. You can count on us for a project that is completed to high quality standards.