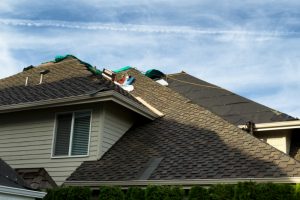 If you're facing a leaky roof, it's important that you get it replaced as soon as possible. The longer you hesitate to call for roofing services, the more your home can become damaged. It's about more than just putting a pot beneath the leak to catch the excess water. Water can seep into the infrastructure of your home and cause serious mold and mildew damage. If you let a leak continue, you could be looking at thousands of dollars' worth of repairs to make your home completely safe and healthy again. That's why it's important to call for new residential roof installation in Daytona Beach as soon as possible.
A New Roof Adds Value to Your Home
One of the main reasons is important to replace your roof is because it adds value to your home. It can make an enormous impact, especially if you're considering selling your home anytime in the near future. A new roof increases the value of your property and makes it easier to sell your home. You'll also get a better return on your investment with new roofs averaging from 67 to 70% as a top home improvement project. Your roof also gives you better curb appeal. An older proof that leaks can also cause your HVAC system to work much harder just to achieve minimal comfort. It's much more cost-effective, and helps your heating and cooling system work more effectively in regards to your monthly energy bills.
Dilapidated, Old Roofs Are Dangerous
The older the roof is, the more dangerous it could be. This is especially true if you've waited to replace a dilapidated roof. It could start to collapse and cause damage to different parts of your home. Older roofs simply become more unstable the longer they are left on your home. Today there is new roofing technology that can give your home a modern look and reduce your stress by providing outstanding warranties that keep you protected.