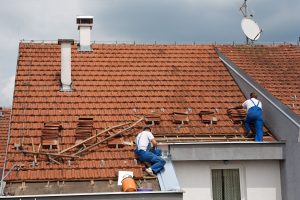 Choosing the right contractor for Commercial Roofing in Rochester MN can make or break your project. Here are do's and don'ts of hiring a roofer to help you.
Do: Ask around
Friends and family are a great source of information. Reach out to them for suggestions. With word-of-mouth referrals, getting an expert commercial roofer on board your project should be a lot easier.
Don't: Hire on the spot
Recommendations are all well and good. But you still need to do a bit of research on the companies or contractors that ended up on your short list. Hiring on the spot without checking their credentials is a bad idea.
Do: Talk about insurance
Insurance coverage protects you and your business. If you hire a contractor and s/he ends up injured while working on your roof, you could be held liable for future costs. Those costs could wipe out your savings and funds for your business. Don't let that happen. Before you hire a contractor for Commercial Roofing in Rochester MN, find out whether the worker is insured or not.
Don't: Not asking for proof
It's not enough that the firm or contractor tells you they're insured, though. Stay on the safe side of things by asking for proof. Request for a copy of the insurance coverage. If the firm can't show you any, then that's a red flag. Move on to the other companies on your list.
Do: Check out work samples
Review the contractor's past work. That can tell you a lot about the quality of service and the kind of style or designs that the firm specializes in. It can also tell you if you're a professional fit for each other.
Don't: Not reviewing the contract
Read and understand the fine print. Know the terms and conditions before you sign a contract. If you sign without understanding anything, you're liable to lose money.
Look for pros to help you. Reach out to Steve Gentry Construction for inquiries. You can also visit them on Google My Business.