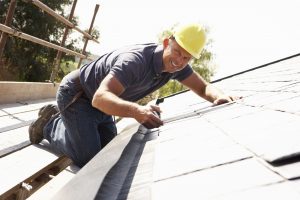 When a roof develops leaks or starts showing storm damage, it's time to call a roof repair company to fix the problem immediately. However, there are maintenance and minor repair issues that can be scheduled at times more convenient for both the homeowner and Roofing Contractors in Silver Spring.
The Best Time To Schedule Roof Repairs
Many people start thinking about their roofs in the fall once vacations are done and winter approaches. Fall can be an excellent time to schedule roof repairs because the weather plays a vital role in roofing repair work. Longer stretches of dry, sunny days give roofers the time they need to get the repair work done, while cooler temperatures allow them to work longer hours than they do in the summer when extreme heat drives them off a roof more quickly.
Cooler Temperatures Are a Benefit
The fall temperatures are ideal for allowing shingles to properly seal when they're replaced. Whether a homeowner needs minor repair work done to a few shingles that are cracked or blistering, replacement of a section of the roof damaged by wind or hail, or maintenance work done before winter rain, ice, and storms set in, getting the roof in good repair for the upcoming season is an excellent step to take.
Other Seasons for Roof Repairs
Like fall, spring is a good time to schedule roof repair work. As the season progresses, temperatures warm so the work is easier to do. Summer is also a popular time to plan for roof repairs. High heat or thunderstorms can interfere with some roofing jobs but, typically, a repair can be finished quickly.
Avoid Roof Repairs During the Winter
Winter, on the other hand, is not recommended as a good time to schedule roofing repairs unless it's done on an emergency basis. Snow and ice can delay work, and cold temperatures don't allow sealants to adhere properly. Tools roofers typically use don't work as well in cold months, either.
While fall is an excellent time for roof repairs, it's usually a roofing company's busiest time of the year. Homeowners who want to have repair work done need to schedule their work as soon as possible. Working with Reliable Roofers Inc, one of the family owned and operated Roofing Contractors in Silver Spring, can provide a homeowner with the expertise and workmanship needed to prepare a roof for winter.