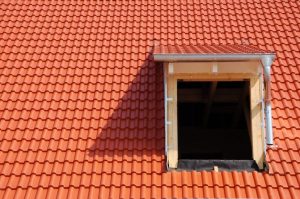 Most homeowners work very hard to keep their residence safe and well-maintained. As soon as a homeowner spots a repair issue, they will need to call in the right professionals to help them out. When dealing with a roofing problem, the main goal a homeowner should have is getting it fixed as quickly as possible.
Usually, the longer a homeowner waits to get a roofing repair issue fixed, the more damage they will ultimately have to deal with. Due to the complexity involved in these types of repairs, a homeowner will need to avoid trying to handle them. Here are some of the things a homeowner will notice when it is time to hire emergency roofing services in Oahu.
The Flashing on the Roof is Damaged
The metal material located around the chimney or HVAC vents on a roof is referred to as flashing. The flashing helps to keep water from leaking in around these spots on a roof. As time goes by, a homeowner may start to notice that their flashing is showing signs of wear.
If the flashing on the roof is rusted or bent, getting it replaced is a must. A roofing repair professional will be able to get new flashing in place in no time at all.
Bare Spots Can Be Problematic
If a homeowner notices there are missing shingles, calling in professionals to fix the problem is essential. The longer the same shingles are on a home's roof, the more damage they will have. Long-term exposure to the sun makes shingles very brittle.
Usually, missing shingles will lead to extensive leakage issues. A homeowner will need to pay a professional to replace their missing shingles in a hurry. Attempting to do this work without the help of a professional will usually lead to even more problems.
Getting help from reputable emergency roofing services in Oahu is a great way for a person to get their issues fixed in a hurry. Browse our website to find out more about roofing services.