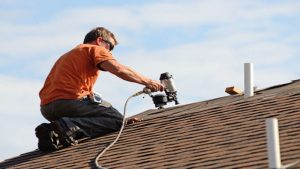 Most homeowners do not want to position a ladder on the side of their house, climb it, and observe their roof. Not only is it time-consuming, it can be dangerous. That is why having your roof regularly maintained and inspected by a professional is important.
Performing an Inspection and Maintenance
Roof maintenance in Freehold, NJ entails examining the roof, cleaning it, and making repairs or replacements. When you contact a roofing company about inspecting and maintaining your roof, make sure it offers a full line of service offerings, including gutter cleaning.
What an Inspection Includes
Roof maintenance begins with a physical inspection. This inspection is performed to determine the covering's current condition, detect any weaknesses, and identify possible future issues. Inspections are normally conducted twice a year or annually. By taking this step, you can identify and confirm any damage in its early stages.
Lengthen the Life of Your Roof
An early identification of failures, defects, or leaks makes it possible for companies, such as Roof Management Inc., to lengthen the life of a roof. By taking this approach, any subsequent repairs are far less costly and consume less of your valuable time.
Stay Updated on Your Roof's Condition
When roof maintenance centers on an inspection, a baseline evaluation is made of the current condition of the roof. This will permit you to stay updated on your roof's condition and its projected life expectancy. You simply cannot overlook the importance of this type of beneficial service.
A Thorough Inspection Is Made
When an inspection is made, the roofer looks for such potential issues as chimney problems, shingle deterioration, leaking, or improper flashing. Every component is thoroughly examined, including the roof dividers, roof membrane, tiles/shingles, walls and decks, flashings, skylights, vents, and chimneys.
Schedule Maintenance Today
If you have not had an inspection or roof maintenance conducted lately, schedule an appointment today. Take the steps necessary to avert any future roofing calamities.