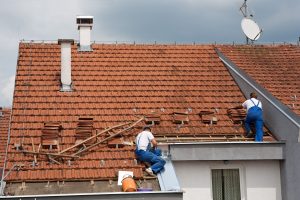 Before hiring a roofer, a homeowner should ask certain questions. Confidence is crucial when hiring experts for Roof replacements in Marietta GA. To ensure a good hiring decision, ask these questions before signing a contract with a roofing company.
Is the Company Insured and Licensed?
Ensuring that the contractor is properly insured and licensed provides peace of mind for homeowners. Liability coverage protects customers from financial losses incurred when things go wrong during roof installation, and worker's compensation coverage protects them from liability for workers' on-the-job injuries. Finally, ask for proof of state licensing, as it proves that the roofer follows state laws and building codes.
Are Written Estimates Available?
Roofing contractors should offer written estimates detailing the work to be done. These estimates must include the price for repairs or replacement including material and labor costs. Additionally, deposits, incidentals, and payment methods should be outlined. Roof replacements in Marietta GA have many elements, and estimate variances of up to 10% are common. If the final cost is more than 10% over the estimated cost, it's a big red flag.
Who Will Clean the Jobsite and Pull Permits?
It's the contractor's job to obtain the right permits for roofing work and to ensure the job site is cleaned thoroughly when the work is done. Local roofing contractors have post-work checklists to review with home and business owners after each job.
Is There a Warranty on Products and Services?
Warranty coverage varies depending on the materials used on a roof. Standard three-tab shingles are covered for about 20 years, while architectural shingles are typically under a 30-year warranty. Professional contractors will also warranty installation work for three to five years.
Are References Available?
A reputable roofing contractor will provide references who can provide their opinions. With recommendations from past customers, as well as a thorough evaluation of these jobs' results, customers are more likely to find contractors who provide quality service. Furthermore, it's a good idea to check each roofer's complaint history with the Better Business Bureau.
Does the Company Accept Insurance Claims?
If a homeowner needs to make a roof damage claim, they must choose a contractor who knows how to work with insurers. There are significant advantages to working with contractors who have insurance experience, including fairer estimates and claims negotiation assistance. Visit Northside Building Services for more details or call today to request an estimate.