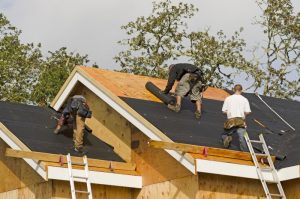 In today's ever-dynamic world, the residential roofing industry offers a range of exciting options that you can choose from whenever you want to install a roofing system for your house.

Advantage Roofing Company provides a wide range of modern equipment in residential roofing in Rockwall, TX. Whether you prefer metal tiles or asphalt shingles for your roofing systems, they have got you covered.

Types of Roofing Material You Can Consider for Your Home

When you want to purchase a new roof or need to replace the old one, remember that some can be better than others. However, it all boils down to your personal preferences.

• Synthetic Slate

Synthetic slate has become a popular roofing material for residents of Rockwall, TX. It is predictably low-maintenance and lasts long. Advantage Roofing attests to synthetic slate's superior ability to withstand hail storms and that it is rated Class-A for fire protection. They also affirm that with proper care and maintenance, synthetic slate roofing can last you a lifetime.

• Asphalt Shingles

If you want an affordable pick for your roofing material, go for asphalt shingles. This material comes in ample styles and colors to enable you to achieve a tasteful roofing look for your home.

Advantage Roofing Company stocks asphalt shingles in two varieties: organic or fiberglass. Either way, they recommend that you choose a type that genuinely makes your house stand out.

Talk to A Professional Today! If you need materials for residential roofing in Rockwall, TX, or any roofing repair services, Advantage Roofing Company have you covered. Call them today, and they'll aid you in realizing your roofing vision.
Follow us on Instagram!