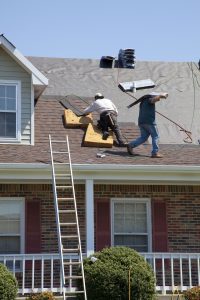 Idaho homeowners hire roofing contractors to make needed roofing repairs or to install a new roof entirely. Choosing among residential roofing contractors in Meridian, ID can be difficult. Knowing which questions to ask can help make the process simpler and ensure that you hire the best roofing contractor.
What type of roofing materials will be used?
Residential homeowners in Idahohave several roofing material options available to them. Roofing materials common include asphalt, cedar, copper, and slate. Learn about the different styles and determine what will best suit you and your home. Look for a roofing contractor who has been designated as a certified contractor by the materials manufacturer.
Does the contractor have proper licensing and insurance?
Never hire a roofing contractor who lacks insurance. If an accident were to occur on the property during the roofing project, the homeowner could be financially liable for any personal injury or property damages. The State of Idaho requires a minimum level of $500,000 general liability insurance, but you may want to choose a contractor with a higher coverage.
How satisfied were past clients?
Ask prospective roofing contractors to provide a list of past client references and check websites like Yelp and Angie's List to make sure that the prospective roofer does not leave a wake of unsatisfied customers. Look at the Better Business Bureau to make sure there are no outstanding issues with the prospective roofers.
Do they stand behind their work?
Typically the roofing material manufacturer will provide a warranty on the roofing materials ranging from 10 to 30 or more years, but that does not guarantee a problem will be fixed free of charge if there is a problem with the roof. Generally, a roofing failure is due to an error made during installation which voids the warranty. Look for a contractor who offers a workmanship warranty for several years to protect your investment.
Hiring an experienced licensed roofer is paramount when getting a new roof installed. Homeowners who hire qualified professionals are satisfied with their roofing projects and consider the money to have been well spent. When looking at prospective roofers look around and get several written estimates. Ask for detailed descriptions of the work to be performed as well as an estimate for when the project will be started and finished. Visit websitefor more information about finding qualified residential roofing contractors in Meridian ID.