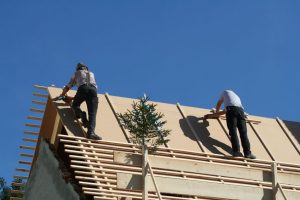 The first home that you buy is important for a lot of reasons, but it is a big investment as well as a great first memory. You are proud that you have reached that milestone and when you buy it, you can't quite imagine the future, but it is exciting to have the notion of starting a family in that space. As time goes on, however, that house will begin to show its age and you may realize that you are beginning to outgrow it.
Instead of leaving, however, investing in some home additions might be a great option.
Why Get a Home Addition?
One of the main reasons why people get home additions in York, PA rather than moving into a bigger house is because their home has sentimental value. Maybe it was your first home, and your children took their first steps there and said their first words there. Beyond that, you may love the location as well, if it's close to work, it's in a good school district, or the neighborhood is the best around.
It can be hard to leave those things behind, so make it easier on yourself by making the home you love into the home that works best for you and your family.
Easy Ways to Add Additions
When you start to think about the places where you will start home additions on your property, you will want to think of things that have already been started. Maybe you have an unfinished basement that can be completed or an attic that can be converted to a bedroom. There are endless ways to create space on your property, and a professional team of builders will be able to find the best spots for you.
Don't let go of your home just because things are changing. Click here to see the result of great home additions and a team of builders that can make such renovations happen for you. Make the space perfect for your needs without breaking the bank with the help of a great crew and a perfectly placed addition.