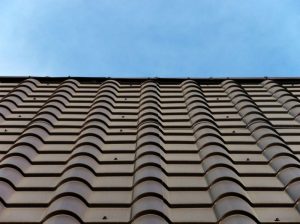 As a homeowner, you know the importance of keeping the property and the house in top shape. That includes paying attention to the roofing in Ponte Vedra. Setting up and following a regular maintenance schedule will ensure that the roof lasts for a long time. Here are three tips that will help you get the most from that roof.
Remove Leaves and Other Debris as Quickly as Possible
It's not a good idea to allow leaves or other debris to collect on the roof. The leaves create a wet environment that could hasten the deterioration of the shingles. You also don't want stray twigs or limbs remaining on the roof since they can also cause similar problems. Make it a point to check the roof several times a year and get rid of anything that's collected on the roof.
Check the Attic for Any Signs of Leaks
While you don't have to walk the roof in search of leaks, it does help to check from the underside. At least quarterly, go to the attic and look for any signs of dampness or possibly small points of sunshine coming through the roof. If you do spot anything, call a professional at once and have the roofing in Ponte Vedra repaired. Along with restoring the strength of the roof, you'll also protect whatever is stored in the attic.
Have the Roof Inspected Annually
Even if you think everything is fine, arrange to have the residential roofing inspected by a professional once a year. The goal is to identify any minor issues that can be repaired before they turn into major problems. This one tip will go a long way toward preserving the roofing in Ponte Vedra and allowing you to get a few more years of use before a replacement becomes necessary.
If you want to get the most from your residential roof, taking care of it is the only way to go. Along with what you can do, it pays to establish a working relationship with a reputable roofing company. Doing so ensures that there's no question of who to call when it's time to inspect the roof or if you need some type of repair after a storm or other event.