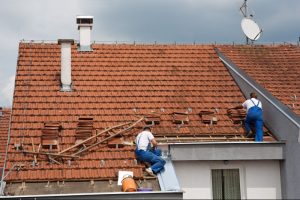 When the time comes, and you need to get the job done on your roof, you may want to find the best professionals for the jobs. If this is your first roofing project, you may need to familiarize with some of the terms you are likely to come across. A roofing company is one of the most common terms. So what does it do and when should you look for one?
What is a roofing company?
A roofing company in East Hampton, NY, typically specializes in one of a few areas which concern roofs. The firm is a business entity that employs a crew of licensed, qualified and well-trained roofers.
What does a roofing company do?
Your local roofing company in East Hampton, NY, takes the mandate to secure roofing contracts and projects for its employees. The firm manages various roofing services through its roofers which normally include roof installation, roof replacement, roof maintenance, gutter cleaning and roof repairs. Roofing companies are also likely to sell roofing materials and products as retailers. You may also find them providing fair warranties on their roofing projects.
Is it advisable to hire a roofing company?
Absolutely! The trick here is to find a reputable company that conducts in-depth background checks on their roofers and only employs qualified roofing contractors. Ensure that the roofing company in East Hampton, NY, has all the necessary business permits.
Give us a call today for a quotation on your roofing project. We are eager and happy to serve you. In the meantime, read more about our roofing company here website.