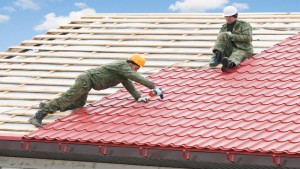 Most people will only have to replace a home's roof once in their lives, and many homeowners have little knowledge related to choosing the right materials and hiring the right Roofers Annapolis. Because the roof is one of the most important parts of the home, it makes sense to carefully research the process. The BBB warns against roofing scams that pop up after severe storms, as unethical contractors cheat people out of their hard-earned money. To find an honest contractor like Reliable Roofers Inc, the BBB gives the following advice.
Get Competitive Bids
If the homeowner doesn't already have a preferred roofing contractor, they should get bids from several local roofers. The specifications on each bid should be identical, and the homeowner should ask for a per-square quote on composite shingles. Getting a quote in this way allows the homeowner to accurately judge the materials' quality.
Ask for an Address
In many cases, a fly-by-night roofer will only have a website, email address, or PO box. The best roofers are local, and they should be willing to provide a business card with a physical address, phone number, web address, and other contact information.
Get a Reliability Report
The Better Business Bureau has reliability reports on local roofers. Homeowners can call the BBB or look the information up on their website. Roofers are searchable by address, phone number, and name. Homeowners should find out how long ago the company was established. If it was in business before the storm hit, they'd be likely to stick around.
Check the Company's Licenses
Most areas require Roofers Annapolis to register with the municipality and to have a bond that protects the homeowner against poor workmanship that's not up to code. Roofers should carry liability insurance to protect themselves, and they should carry worker's compensation coverage to protect the homeowner in the event that a worker is hurt on the job.
There are many considerations to make when choosing a roofer, and there are some warnings to heed as well. A homeowner should never pay for the entire job in advance, and any deposit should be less than one-third of the cost of the job. Payments should be made by credit card or check to allow the homeowner to dispute the charges if the work isn't completed.